Anticipating a cyber-secure world
S2 Grupo is the benchmark company in Europe and Latin America, Cyber ​​Intelligence and mission critical systems operations. We have our own technology and offer threat detection and management services, advanced security audits, cybersecurity incident management including forensic analysis, advanced cyber intelligence, training and awareness for companies, design of strategies to ensure regulatory compliance in security matters and systems operation for companies and public administrations. IBEX-35 companies, ministries and organizations such as CCN-CERT trust us to protect their systems.
With more than 15 years of experience, we operate in +15 countries with a team of almost 400 experts. The presence of S2 in Europe and Latin America is the reflection of a commitment to the internationalization of our services. We have 4 Security Operations Centers in Valencia, Madrid, Mexico City and Bogotá, which form one of the most complete and advanced SOCs in Europe. The main center, located in Valencia, has more than 2,500 m2 and a 24/7 service, 365 days a year.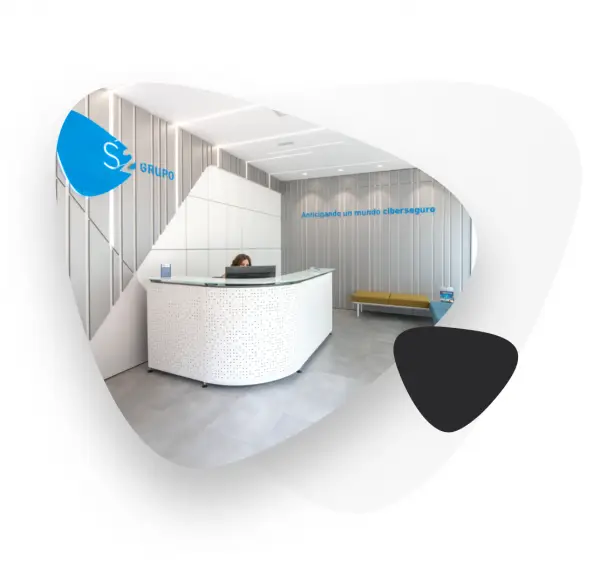 We work to transfer to society an adequate culture of cybersecurity with training and awareness actions, which create a positive impact especially on vulnerable groups. Thanks to our activity there are more than 20,000 aware employees and more than 10,000 more secure families each year. S2 Grupo is a driving force behind the technology sector in Spain and is building the cybersecure world which we want to live in every day.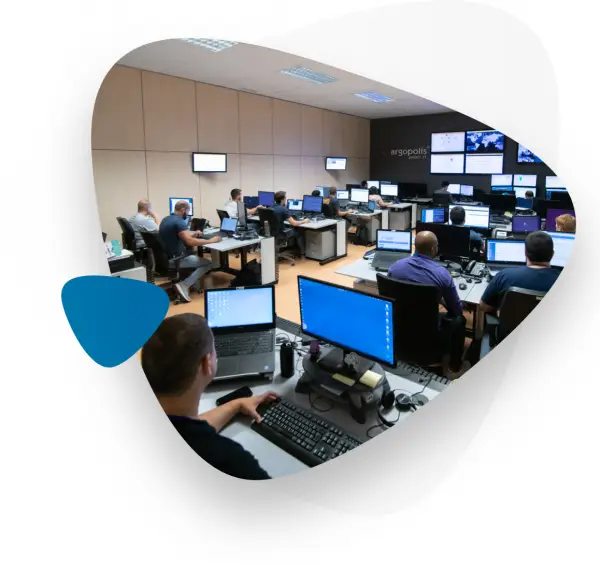 At S2 Grupo we also specialize in strategic sectors and critical infrastructures. Our experience in public administrations, in the industrial sector in general and in particular in health, transport, food, water, finance, ICT and energy is our guarantee. We evaluate and improve the cybersecurity of industrial control systems and, given the trend towards the convergence of Information Technologies (IT) and Operational Technologies (OT), we provide support to industries to guarantee the security of these processes.
R&D+i is part of our DNA. We have participated in more than 50 European, national and regional projects with an investment of more than 15 million euros. The result is a wide catalog of our own cybersecurity products, which is continually growing thanks to our commitment to talent.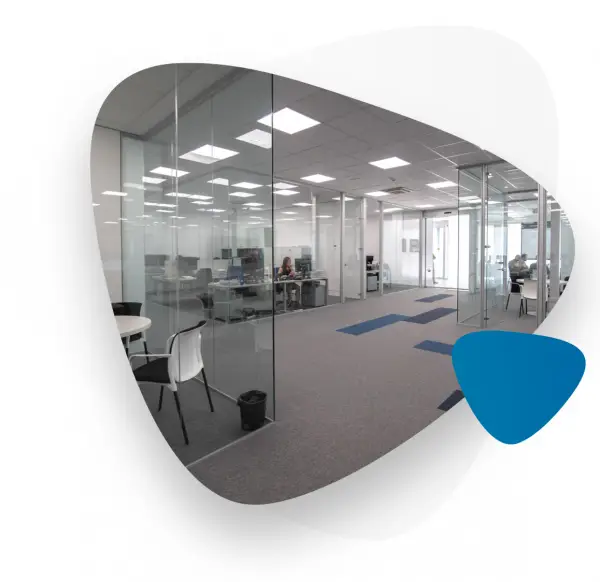 Almost 20 years of work in the field of cybersecurity, cyber-intelligence and the operation of mission-critical systems support us.
Our clients include multilateral organizations, large national IBEX companies, European and Latin American companies, and international, state and regional public administrations.
We are committed to investing in R&D+i to develop our 100% own technology
We act to make society aware of cybersecurity. The defense of equality and the environment are part of our principles.
S2's values are brought to life with #evoluciona2, our Corporate Responsibility strategy: a set of objectives and good practices that we apply every day
A certificate is a reflection of our commitment to the cybersecurity of our clients and the continuous improvement of our services.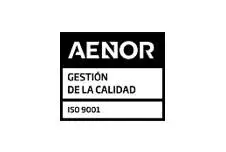 UNE-ISO 9001. Quality Management (since 2008).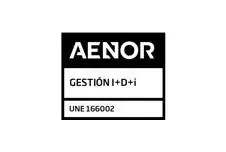 UNE 166002. R&D+i Management (since 2010).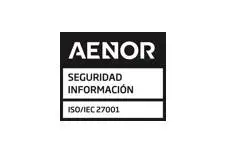 UNE-ISO / IEC 27001. Information Security Management (since 2006).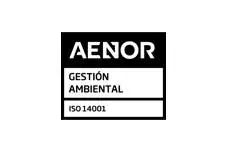 ISO 14001. Environmental Management (since 2013).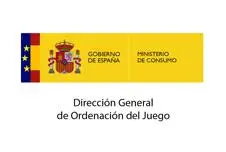 Certifying Entity for gaming software and security for gaming operators by the Gambling Regulation DG of the Ministry of Finance and Public Administrations.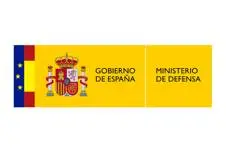 Entity authorized by the Ministry of Defense for Business Security and Personal Security Authorizations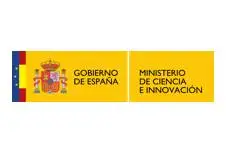 Innovative SME by the Ministry of Science, Innovation and Universities. Government of Spain (until 17 Oct 2021).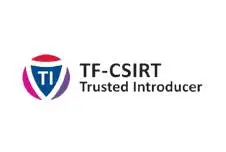 TF-CSIRT. Trusted Introducer (since April 2016)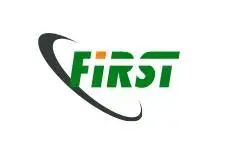 FIRST. Improving Security Together (since July 2016)
Certificate of Conformity with the National Security Scheme (since July 2017). High Category.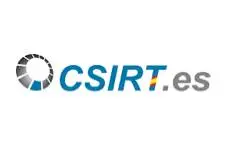 Member of the CSIRT, an independent forum of computer security incident response teams.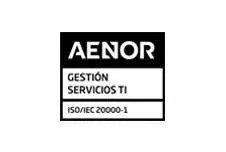 UNE-ISO / IEC 20000-1. IT Service Management (since 2011).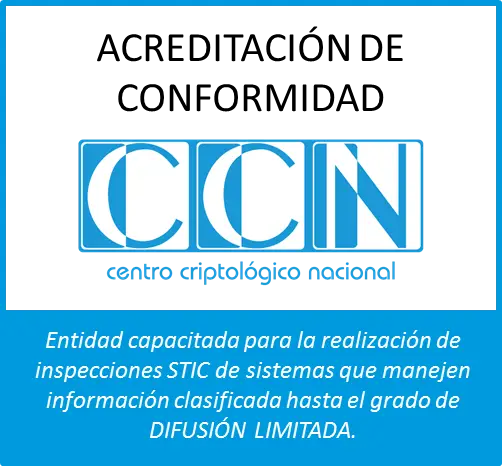 Accreditation of conformity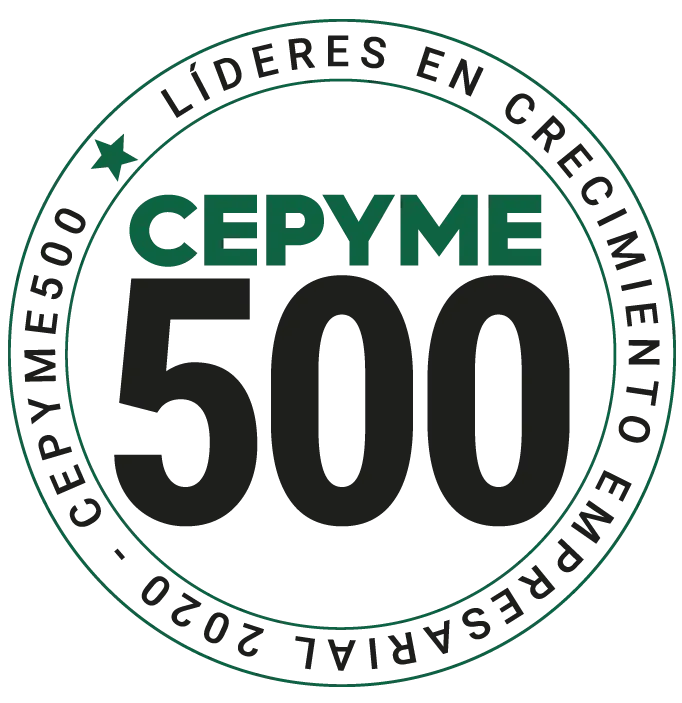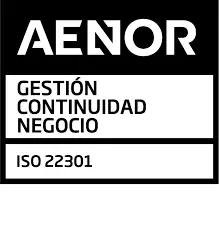 ISO 22301. Business Continuity (since 2021)
Download our corporate brochure