SADCIP 4.0
The main objective of this project was the development of an advanced detection system capable of dealing with APTs and other threats in the context of modern Industrial Control Systems, taking into account the characteristics of Industry 4.0 and its integration of IoT technologies. The specific objectives of this project are to:
Analyze and investigate relevant cyber-attacks for Industry 4.0 environments.
Develop security requirements guides for Industry 4.0.
Develop an advanced flexible, modular, adaptable and integrable detection system capable of integrating analyzers that detect cyber-attacks in a cooperative way. This system will be validated in a realistic demonstration environment.
Develop analyzers relevant to industrial environments and incorporate them into the detection system and other existing tools (including S2 Grupo products).
With the rapid growth of the concept of 
Industry 4.0
 as a new paradigm of organization of the means of production, industrial environments are, for the moment, even more exposed and vulnerable than before. Undoubtedly, the direct integration of these systems with other ICT systems, such as supply chain management or external interfaces for mass parameterization, opens the door to a new range of possible vulnerabilities and to attackers of different origin and nature. This challenge is further enlarged by the fact that Industry 4.0's own vision includes the interconnection of processes through the integration of IT systems and technologies 
(IoT)
, such as integrated wireless sensors via Wi-Fi in industrial control networks or other remotely accessible components. In parallel, potential attacks in industrial environments have become even more complex and Advanced Persistent Threats (APTs) become increasingly common, posing a significant risk to the consolidation and economic success of Industry 4.0 environments. This project is funded by the Ministry of Economy, Industry and Competitiveness within the Scientific and Technical Research and Innovation Plan (2013-2016) and ERDF funds (project number: RTC-2016-4847-8).
"Fostering technological development, innovation and quality research"
Project in collaboration with: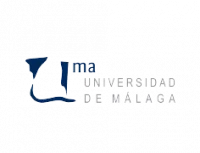 Project financed by: