Corporate
S2 Grupo grows more than 30% in 2022
The Valencian cybersecurity company has closed the last year with a turnover of 32.7 million euros and its workforce has grown by 19%.
One of the main objectives of the company to combat cybercrime, cyberwarfare and cyberespionage is the work to achieve digital sovereignty in Europe with its own technology, so it invested in the last year 2.2 million euros in the development of R&D+i projects.
Valencia, January 26, 2023.- S2 Grupo, a Valencian company specialized in cybersecurity and critical systems management, closed 2022 with a turnover of 32.7 million euros. This represents a growth of 30.2% compared to 2021, whose turnover was 25 million euros.
"The growth we are experiencing at S2 Grupo in recent years is, among others, the result of the current situation in which we have experienced how, since the pandemic, the number of cyber-attacks has increased considerably, as well as their sophistication. Moreover, we are at a time when organizations of all types and sizes, from large corporations to SMEs as well as public and private organizations, are aware that cybersecurity is essential in the development of their business processes and in safeguarding them", said José Rosell, managing partner of S2 Grupo.
The company's investment in R&D+i in 2022 was 2.2 million and the forecast for 2023 is to increase to 2.4 million euros. In this area, S2 Grupo participates in projects dedicated to industrial cybersecurity, for protection against advanced attacks, protection of IoT devices, protection of critical infrastructures, artificial intelligence, anomaly detection or user security, with a clear objective: the achievement of European digital sovereignty.
"Currently, one of the main needs we have in this sector is to achieve digital sovereignty. If we want to advance in cybersecurity and minimize the risks of cyber espionage, cyber wars and cyber crime, we need to stop being technologically dependent on other countries. For this reason, at S2 Grupo we are committed to investing in R&D+i and the development of our own technology, as the only way to create solutions that will allow Europe to be technologically independent in the field of cybersecurity", explained Miguel A. Juan, managing partner of S2 Grupo.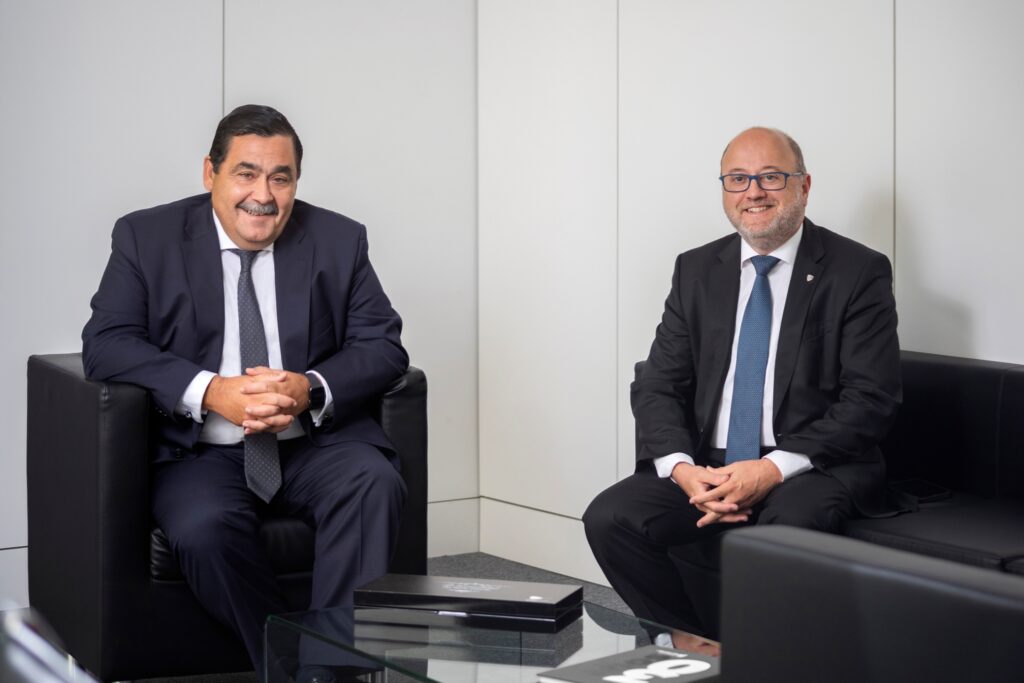 S2 Grupo has become an international benchmark in the field of cybersecurity and currently works for leading companies in the Distribution, Energy, Banking and Insurance, Healthcare, Industry and Public Administration sectors. In addition, its presence in Europe is reinforced by its role as one of the founding members of ECSO (European Cybersecurity Association) and by being part of the PartnershipBoard of this association, which is the body in charge of collaborating with the European Commission to define the R&D strategy in cybersecurity for the coming years.
The company's objectives for 2023 include continuing to grow by increasing the presence of cybersecurity in Industry 4.0, mainly in the field of OT. This is the integration of cybersecurity in the industry's control systems and in other sectors.
S2 Grupo already has facilities in Valencia, Madrid, Seville, Barcelona, San Sebastian, Brussels, Bogotá, Brindisi, Santiago, Chile, Mexico City, Rotterdam and Lisbon.
S2 Grupo's workforce increases by 19%.
The company, which continues its expansion in Europe and Latin America, has a stable workforce of 544 employees, which represents a 19% increase in 2022 compared to the previous year.
In this area, last year it took the initiative to create the first Talent Management department to promote the professional development of its employees, as well as their potential and unique talents. The purpose of S2 Grupo is to be a company in which each person can contribute their full value without limitations or conditions. One of its main values is to promote equal opportunities and, in this line, for years it has been developing an important work to promote the presence of women in all areas of S2 Grupo, and to promote female talent in cybersecurity.
Another of its major projects in the field of team growth and training is the consolidation of Enigma University, in which for several years S2 Grupo professionals who are currently international references in the field of cybersecurity, train new promotions of students who want to enter a sector that is in full growth, promoting their specific knowledge and attracting talent. More than 90 people have already participated and it is aimed at students of university degrees related to Information Technology, Artificial Intelligence and Big Data, although candidates from other disciplines are also accepted because cybersecurity is transversal.
In addition, S2 Grupo also offers Enigma Tech, a training program similar in content to Enigma University, which is aimed at graduates of higher education.
Follow us in our newsletter
Subscribe through your email to stay up to date