Enigma is S2 Grupo's own training program, aimed at university students and recent graduates. We offer specific studies in cybersecurity and cyber-intelligence with the aim of including the best young talent to our team.
Practical and specialised training
Many university degrees do not delve deep enough into cyber intelligence and cybersecurity. We want to fill that gap with practical and highly specialized training, which makes students experts in the field.
Scholarships for training and research
We select profiles of Computer, Industrial and Telecommunications Engineering, recent graduates or in the last year of their degree. We give them a scholarship with an economic endowment and for 12 months they receive classes and prepare their final research project, in addition to carrying out a multitude of practical exercises in our facilities. Each coach closely follows the evolution of each student, to enhance their virtues and develop their skills to the fullest.
Take advantage of the opportunity and enjoy a cross-disciplinary training applied to the real world. The best way to attract talent is to cultivate it from the beginning. This is the philosophy that prompted us to create Enigma. We are waiting for you!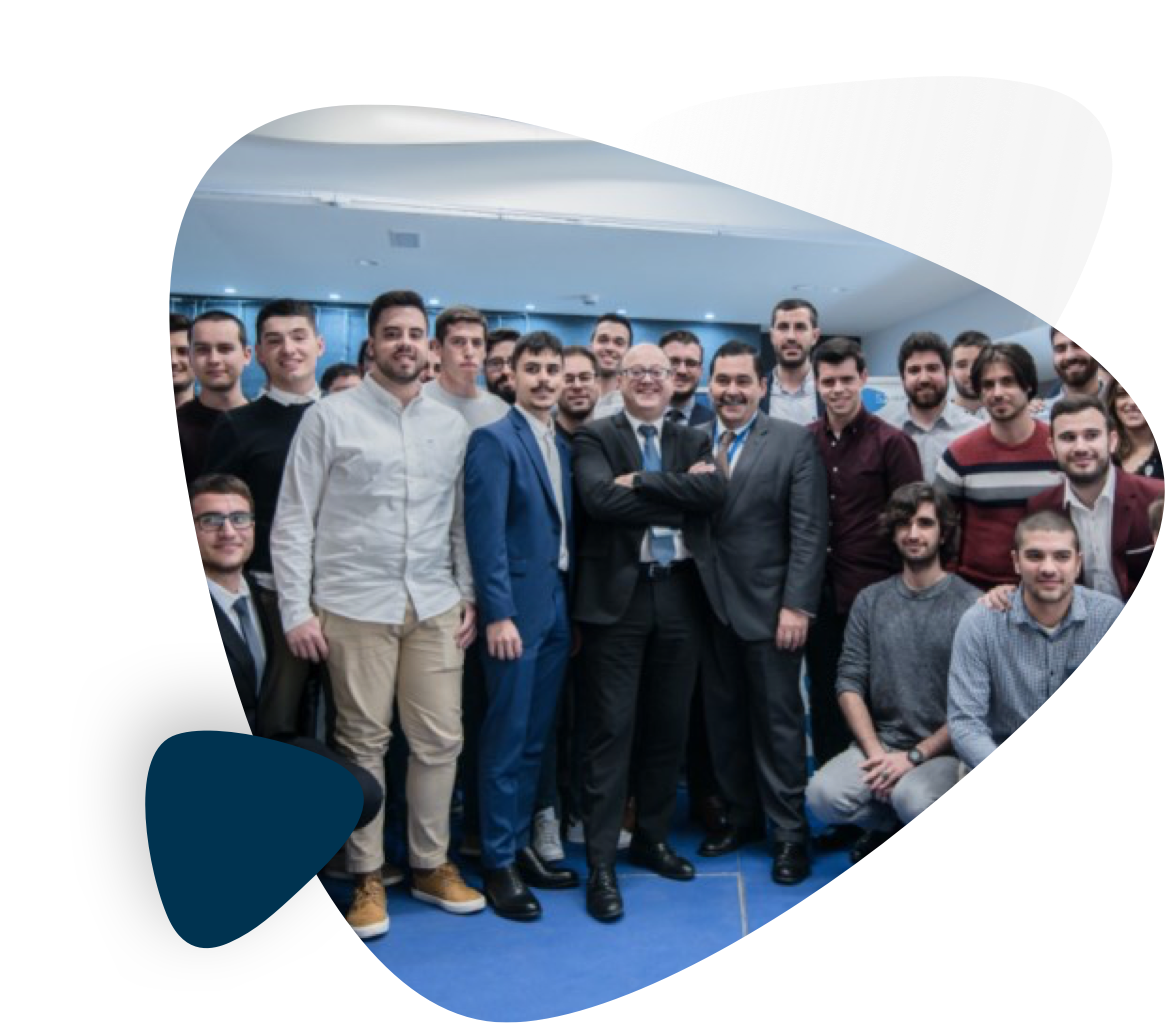 If you work in the IT sector and want to get started in cybersecurity, learn from the best with the best training program. Enigma is not only aimed at young talents; we also launched the Enigma Senior initiative of intensive training for professionals who want to retrain or expand their knowledge in cybersecurity.
An initiative to encourage more women to have intensive training in an area such as cybersecurity, contributing all the female talent to the resolution of advanced incidents. It is an initiative to get more women into management positions in the company. The top company representatives will act as mentors. If you want to submit your application, receive more information or ask us any questions, use this form to send us your message and we will respond as soon as possible.
"*" indicates required fields