SElink is the evolution of traditional ways to deliver and protect services from unauthorised access integrating smart mechanisms for bandwidth savings, network efficiency and security in a single product.
How does it work?

Reduced deployment times
Lower operational costs : get rid of unnecessary products and services, NO VPN, NO Static IP, NO Certificates required
Improved service availability with low-bandwidth strategies coupled with smart mechanisms (No bandwidth overhead and ZERO encryption overhead)
Simultaneous connections to different sites
More stable connections even on poor networks
Transport protocol Independent (Http, XML, XMPP, CoAP) for easy integration of heterogeneous and constrained devices through lightweight protocols
Free from third-party vendor dependancies for integration
Flexible deployments across systems and network topologies including client-to-client
Crypto agility to survive long-lived assets
Quantum-safe for a future-proof network

Network management and configure through a single pane of glass, for greater visibility and granular control over the access to your assets and services.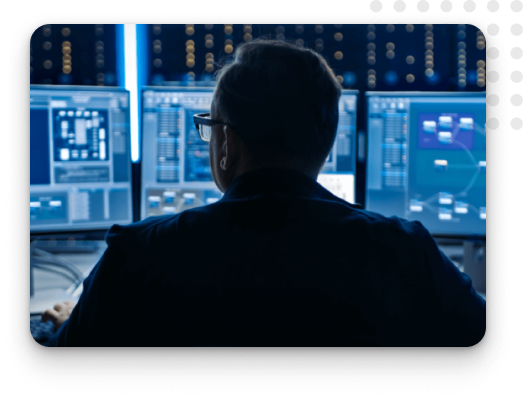 Secure communications
S2 Grupo and Blu5 Group have launched a strategic alliance, giving a 360º turn to the traditional approach to security networking
More information
¿Te interesa la herramienta?
Contacta con nosotros y contrata este servicio
Herramientas relacionadas
SEcube
A powerful chip that integrates three key security elements into a single package.
More information
SEdesk
A browser-less isolated environment rendering applications for secure access, easy delivery and deployment of services.
More information
SElink
SElink is the evolution of traditional ways to deliver and protect services from unauthorised access
More information