SEGRES
The objective of SEGRES is to generate disruptive innovations in the field of industrial cybersecurity, through research in a new generation of cybersecurity technologies inspired by the functionalities of the Human Immune System to protect industries against the complex cyber-attacks they must face, and thus improve their resilience to them, and consequently their sustainability, competitiveness and efficiency.
SEGRES aims to advance in the conceptualization of a new model of cybersecurity, with a resilient, holistic and comprehensive approach, inspired by the complex Human Immune System and its different types of barriers and responses available to prevent the entry of pathogens into the body, and if they occur, try to reduce them as soon as possible, learning to recognize them in order to be able to identify them if they reappear in the future and deal with them appropriately, trying at all times to maintain the homeostatic balance of the organism, which in the case of SEGRES corresponds to the resilience and sustainability of the industry in the event of possible anomalies and cyber-attacks.
The conceptualization and modeling of the Artificial Immune System that simulates the functions of the different parts of its equivalent in the human being requires research in technologies related to hybrid models based on Digital Twins that simulate the Artificial Organism, object of study of the industrial process, as well as research in Artificial Intelligence technologies in its different aspects (machine learning and deep learning), research in Distributed Ledger Technologies (DLTs), IoT/IIoT (Industrial Internet of Things), Cyber-Physical Systems (CPSs) and Edge Computing.
Project in collaboration with: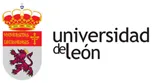 Project financed by: