SLISE
The convergence of technologies and the interoperability of products and services have revolutionized the way ICTs are understood and used, in a similar way to what the expansion of the Internet did 30 years ago. The concept of 5G technologies goes far beyond an evolution of mobile technologies, and integrates almost all current communication technologies (mobile, wireless, wired...), always with the aim of guaranteeing bandwidth or latency indicators while seeking independence of the medium and transparency of transport. This technology promises to enable a multitude of applications with the capacity for global transformation, such as autonomous driving, remote surgery, or the Internet of Everything, but none of them can reach society if the risks associated with the use of the technologies that make their operation possible are not controlled. Furthermore, this technology can be applied in different industrial sectors, especially in the field of Industry 4.0, such as advanced manufacturing, or in industrial plants where the reliability and security of real-time communications must be guaranteed.
The objective of the SLISE project is to mitigate the vulnerabilities that the new virtualization technologies massively adopted in the core of the 5G architecture (and which are already part of the technical drafts of the sixth generation) have dragged into the new paradigm of communications as a service. Specifically, research into new algorithms is proposed: incident analysis, encryption, attack detection identification via radio and automated response; in a more flexible context to face the risks inherent to virtualization technologies: Network Function Virtualization (NFV), Software Defined Networks (SDN) and Network Slicing (NS). All this will be studied, defining demanding indicators that broadly cover these objectives, in a set of usage scenarios that present different protection priorities and that include the use of communications in the context of critical infrastructure management, as well as the use of communications in the manufacturing industry.
The relevance of research on virtualization technologies in the new generation of communications is evidenced by the large number of publications and related documents in the form of scientific articles, white papers, and standards under development. As an example, ENISA, the European Union Agency for cybersecurity and a benchmark in security risks of 5G technologies, tripled the content dedicated to these technologies in its latest update. Another relevant indicator is the current trend to apply solutions developed in the 5G context on sectors very different from communications operators, due to the advantages it brings.
Additionally, the measures developed will reduce other risks associated with vulnerabilities in other 5G fields, as well as in other sectors that are including a similar technological base, such as industrial networks or the new generation of Data Centers.
Programa MISIONES - Misiones Ciencia e Innovación (Science and Innovation Missions) - CDTI. Project supported by the Ministry of Science and Innovation.
Project in collaboration with: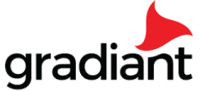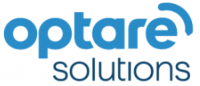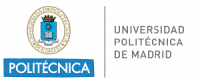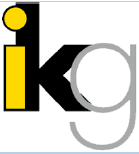 Project financed by: